Due to COVID 19 all in person classes are postponed until it is safe to return.
Registration for 2021 is now open: contact ikebanaclub@gmail.com
Members are welcome to participate in on-line classes.
Supporting Members, visitors from other Ikenobo chapters or groups are also welcome
Sign up through the on-line system.
The class lesson video and notes are posted in our Members section.
Prepare your arrangement.
 Send us your pictures 2 days before the class.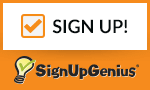 Please contact us if you have questions, would like to observe a class or book an on-line demonstration.
ikebanaclub@gmail.com
Shoka
What is needed :
the largest kenzan that will fit in your container
gravel (if needed for your container)
your ikebana toolbox see below
Note: wire & tape not usually needed for shoka
Jiyuka/Freestyle
 
Jiyuka/Freestyle container: check here for examples if you don't have the container in this photo
1 or 2 kenzans or floral foam (if needed for your container)
gravel (if needed for your container)
your ikebana toolbox, see below
What should be in your ikebana basket and toolbox for every lesson:
floral shears/cutting tool 
wire cutter (never use floral shears to cut wire)
small scissors
small stapler
a selection of wire, #22, 24, 30
small cloth for cleaning
a plain piece of plastic to cover your work space (approximately 2ft. X 3ft./recycling bag will do)
plastic for covering your arrangement in cold weather ( large recycling bag works well)
floral tape : greens for stems, browns for branches
clear hockey tape
kenzans

medium-sized plastic margarine type containers  for transporting the arrangement after class. 1 per kenzan used.

small pail for your flowers while working and transportation