Due to COVID 19 all classes are postponed until our meeting places reopen.
Regular Classes in Edmonton:
We currently offer classes at two locations (see below) and new members are welcome. Please contact us if you would like to observe a class or book a demonstration at your location.
ikebanaclub@gmail.com
Beginners please contact us to confirm space availability in the regular classes held in the city.
Please see the calendar below for class times, locations and topics. Demonstrations and special events are also listed.
To register and for further information: Contact us at ikebanaclub@gmail.com
Registered Members sign up for classes and events here: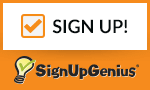 Sign Up Tips:
When you click on the button above, choose a class or event sheet. Then you will be able to see the other sheets in the tabs at the top and navigate between them.

If signed up, a reminder will be sent 4 days before the event.

If a sign up is closed contact us about availability.
Try calendar view in the top right corner of each sheet.
Cancellation Policy:
Regular classes: Changes

can be made up to 4 days before regular classes. The sign up sheet will lock and you are expected to pay for the flower material. 
Special Workshops: Full refund up to 14 days before the event. Limited refunds within 14 days of an event
 

Daytime Class Location:
1-3 pm 
Next class & topic: see calendar below
Thursday evening class location:

 
7-9 pm
Next class & topic: see calendar below
6750-88 Street Edmonton, Alberta
remember to bring indoor shoes or slippers as outdoor footwear is not permitted in the EJCA.
Shoka
What to bring :
the largest kenzan that will fit in your container
gravel (if needed for your container)
medium-sized plastic margarine container & a small pail/bucket for transporting the arrangement after class
your ikebana toolbox see below
Note: wire & tape not usually needed for shoka
Jiyuka/Freestyle
 
What to bring :
Jiyuka/Freestyle container: check here for examples if you don't have the container in this photo
1 or 2 kenzans or floral foam (if needed for your container)
gravel (if needed for your container)
medium-sized plastic margarine containers & a small pail/bucket for transporting the arrangement after class
your ikebana toolbox, see below
What should be in your ikebana basket and toolbox for every lesson:
floral shears/cutting tool 
wire cutter (never use floral shears to cut wire)
small scissors
small stapler
a selection of wire, #22, 24, 30
small cloth for cleaning
a plain piece of plastic to cover your work space (approximately 2ft. X 3ft./recycling bag will do)
plastic for covering your arrangement in cold weather ( large recycling bag works well)
floral tape : greens for stems, browns for branches
clear hockey tape
kenzans

medium-sized plastic margarine type containers  for transporting the arrangement after class. 1 per kenzan used.

small pail for your flowers while working and transportation